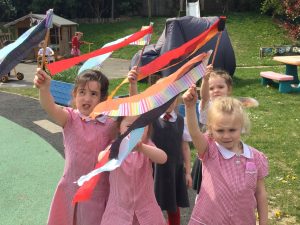 The school day starts at 8.50am and finishes at 3pm.  We open the classroom doors from 8.40am.
Morning playtimes
Children have a morning break at 10:30am to 10:45am.
Lunch
Children have lunch at 12pm – 12.55pm.
Nursery
Morning Nursery
8.45 am- 11.45am
Afternoon Nursery
12.30- 3.30pm
Collection
If normal arrangements have to be altered (eg you are delayed or another person is collecting your child) please let us know.  This avoids any confusion or upset.
Getting to school
To get to and from school, walking is definitely the best option! We have bike-racks.  If you do need to travel by car, please park wisely.
After School Clubs
Our after school clubs run from 3pm to 4:15pm.
Late Birds and Early Birds
Our breakfast club opens at 8am and our Late Birds club runs until 4pm. Parents can book in via the school office.