We have a full catholic life and mission timetable across the year that allows staff, children and parents to have a daily encounter with Christ.
Vibrant weekly whole school collective worship enhanced by our KS2 choir.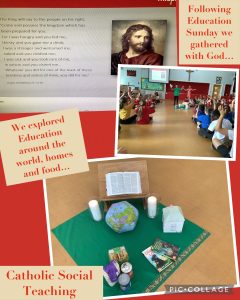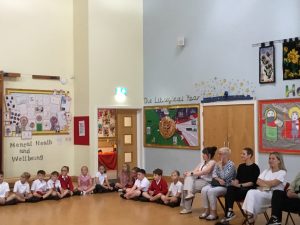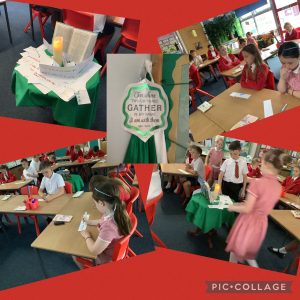 September 2023 stay and pray sessions for all classes (see also out Twitter feed)
Masses in school and in our parish churches:
  Year 6 leavers masses
First Holy Communion masses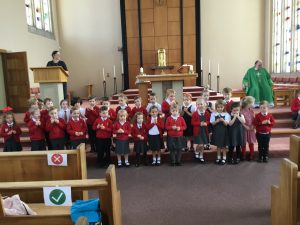 Welcome to St Clare's masses for new starters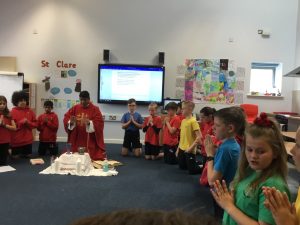 Class masses each term.
This Autumn term, we have also presented our new starters and First Holy Communion group to the parish of St Francis and St Clare.
Jan 2023-class masses at St Clare's church each week.
Autumn Term 2022
Harvest 2022:
This term we have had a harvest collection of food for a near by food bank based at the John Paul Centre. We have raised money with the Mission Together boxes as well as CAFOD Family Fast Day and McMillan Cancer care. The head teachers from our academy also visited the John Paul Centre to see how the catholic schools could get together to support our local vulnerable people.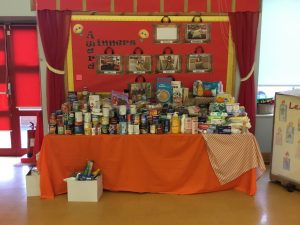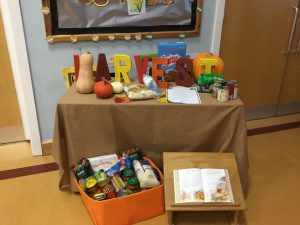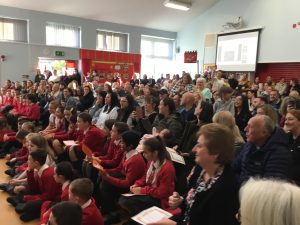 CAFOD Family Fast Day 2022 wear bright clothes and donate £1: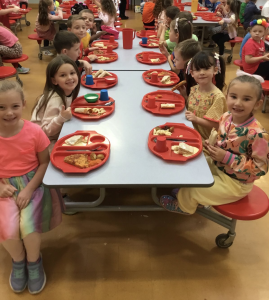 October is the month of The Holy Rosary:
November – a time to remember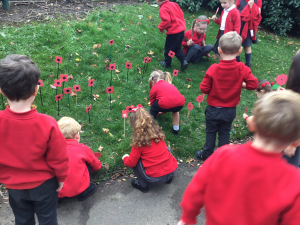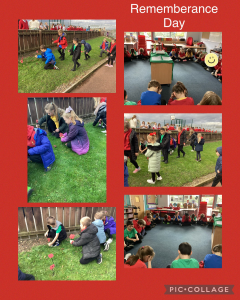 During November, we remembered those members of our home, school and parish families who have died. Children were invited to write the names of loved ones who they wanted to remember in our school during collective worships.
Advent 2022:
This Advent each class leads an Advent Stay and Pray session based on their Come and See RE work and our Foundation Stage children invite their parents into class to read the first Christmas story. They prayer together and make Advent promises. We encourage our parents to join in and pray with us.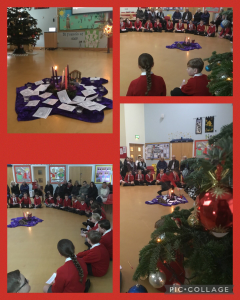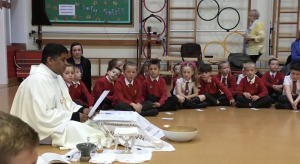 Class masses during Advent with Father Xavier
Lent 2023
During this Lenten period each class organises a prayer space based on the Stations of the cross. Parents move along the prayer spaces with their children and engage in meaningful ways to reflect on a very special time of the year. This year we have already planned to take part in Cafod's campaign to end food hunger. Watch this space!
Pilgrimages:
We use The Lady Chapel to take our year 6's and First Holy Communion group every year to the Lady Chapel so that they can further develop in their faith journey. We also have staff pilgrimages as part of our formation action plan so that all staff feel that their faith journey is nurtured and developed.
Doors of Faith:
All of our classroom doors are doors of faith which change throughout the liturgical year.
Prayer spaces around the school: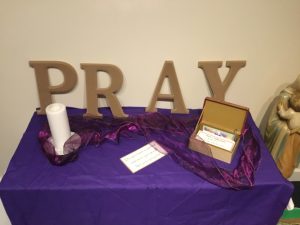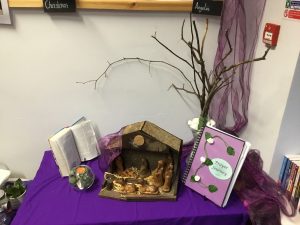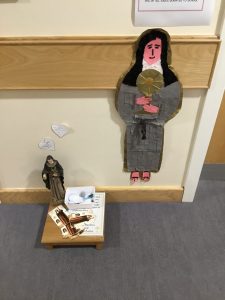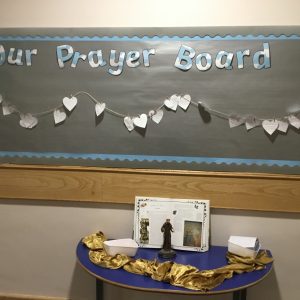 Charity work 2022-2023
We know we are part of a bigger family and as a school family, we take our role very seriously in developing our links in the parish and  local community. We also look for ways to become involved in national and international projects and charity work so that we develop an understanding of our place in the world and of how we can make a difference. The charities we raise money for are chosen by our children, staff and governors. We only ever ask for small donations but are always overwhelmed by the generosity of our families and we are very grateful that they share our commitment in supporting those in need.
We support a different charity each month. Locally, regionally and internationally. Some of our work relies on raising money and other areas work on campaigning and making change. Our pupil voice groups help raise money but to also launch campaigns and improve our knowledge of world events.
Please also see pupil voice groups in the parents section to see what our pupil voice groups are focussing on.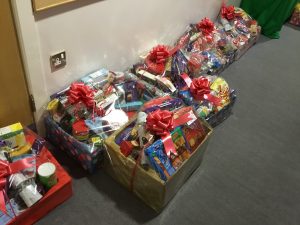 CAUSE hampers for Dec 2022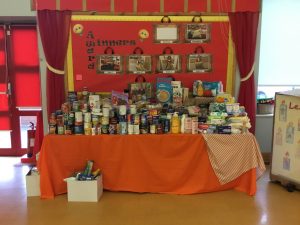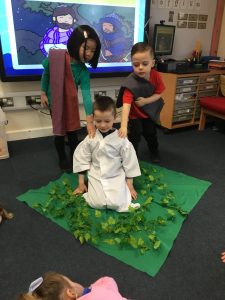 Lenten Reflections                             Teesside Hospice Easter appeal
  Harvest Festival celebrations with parents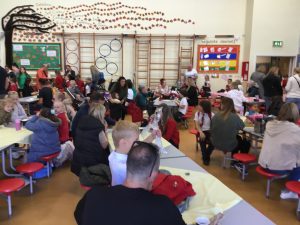 Macmillan Coffee morning-Sept 22