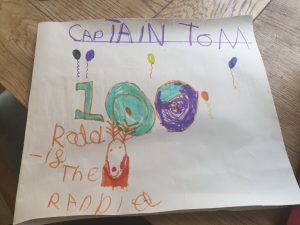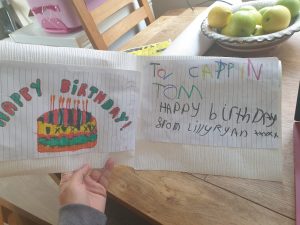 Happy Birthday Captain Tom from Lilly Ryan
More useful websites to keep everyone busy.
Educational shiz- mixture of subjects: https://www.bbc.co.uk/bitesize
Live animal cams from places like Edinburgh Zoo: https://www.google.co.uk/amp/s/www.countryliving.com/uk/wildlife/countryside/gmp31784857/live-animal-webcam-zoo/
Virtual tours of museums: https://www.familydaystriedandtested.com/free-virtual-tours-of-world-museums-educational-sites-galleries-for-children/
Parent projects with kids: https://www.robinhoodmat.co.uk/learning-projects/#parents
BBC live lessons: https://www.bbc.co.uk/teach/live-lessons/primary-live-lessons/zmc9jhv
Joe Wicks PE sessions: https://www.youtube.com/user/thebodycoach1
Free kids' stories: https://stories.audible.com/start-listen
Football curriculum work: https://plprimarystars.com/
Mrs Voyzey is our teacher and Mrs White is our Teaching Assistant.
What we do
We will be staring our new topic on the Great Fire of London.
The children will not  be undergoing statutory assessments in May due to the current situation.
A lovely little poem for the children.
The Time We Spring-Cleaned the World
The world it got so busy,
There were people all around.
They left their germs behind them;
In the air and on the ground.
These germs grew bigger and stronger.
They wanted to come and stay.
They didn't want to hurt anyone –
They just really wanted to play.
Sometimes they tried to hold your hand,
Or tickled your throat or your nose.
They could make you cough and sneeze
And make your face as red as a rose.
And so these germs took over.
They started to make people ill,
And with every cough we coughed
More and more germs would spill.
All the queens and kings had a meeting.
"It's time to clean the world up!" they said.
And so they had to close lots of fun stuff,
Just so these germs couldn't spread.
We couldn't go to cinemas
Or restaurants for our tea.
There was no football or parties,
The world got as quiet as can be.
The kids stopped going to school,
The mums and dads went to work less.
Then a great, big, giant scrubbing brush
Cleaned the sky and the sea and the mess!
Dads started teaching the sums,
Big brothers played with us more,
Mums were in charge of homework
And we read and played jigsaws galore!
The whole world was washing their hands
And building super toilet roll forts!
Outside was quiet and peaceful,
Now home was the place for all sports.
So we played in the world that was home
And our days filled up with fun and love,
And the germs they grew smaller and smaller
And the sun watched from up above.
Then one morning the sun woke up early,
She smiled and stretched her beams wide.
The world had been fully spring cleaned,
It was time to go back outside!
We opened our doors oh so slowly
And breathed in the clean and fresh air.
We promised that forever and always
Of this beautiful world we'd take care!
We have had a lovely day today. Thank you for all the hard work you have put in to making the children's costumes. We enjoyed your company sharing books.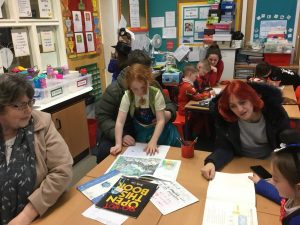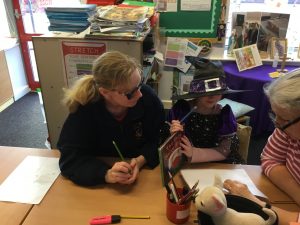 We also had a lovely visit from the Northern Gas Education group. The children learnt all about the dangers of carbon monoxide. We had lots of fun learning about the impact of CO on our bodies.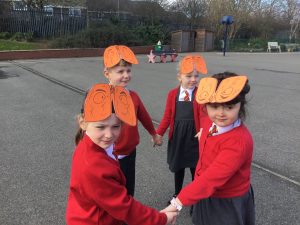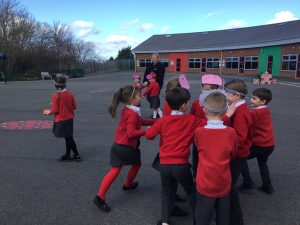 Th children are really lucky to have Godly Play with Mrs Boyes. Here are some photos of the children.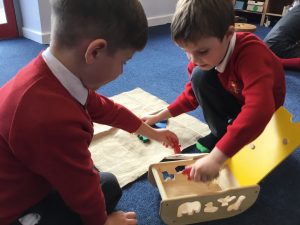 Today 4.3.20 we acted out the story of The Last Supper. It was very moving!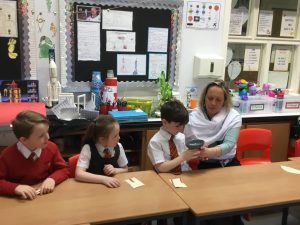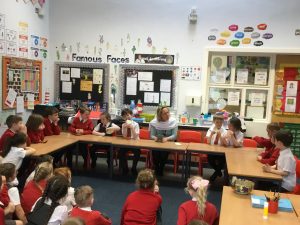 We had a fabulous time at Wynyard Planetarium yesterday (11.3.20).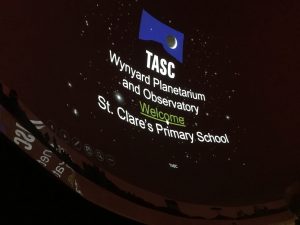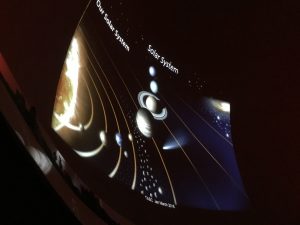 We've had a lovely afternoon doing science experiments together.