Serving others like St Clare
A daily encounter with Christ
Devotion    Humility   Service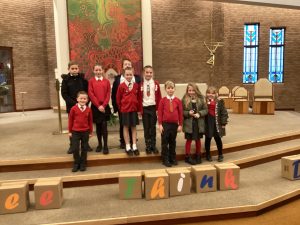 Children's Development Plan 23-24Children's Development Plan 23-24
We have many pupil voice groups a St Clare's. We encourage all of our groups to meet weekly and be proactive in improving school life, the school grounds and our local community.
These are some examples of what our children are up to this term. Autumn 2023
School Council-reducing the use of single use plastic used in packed lunches at dinner time. Questionnaire across the school focussing on what enrichment clubs children would like to see each term.
Eco-Council-recycling across the school and gardening. Ensuring we are saving money by switching lights and IWB boards off.
E-Cadets-Improving e-safety at home and running a lunchtime computing club.
Mini-Vinnies-Collecting for foodbanks across Middlesbrough, prayers in the chapel, engaging with our parishioners, fundraising.
Sports Crew-Raising fitness at lunchtime and organising games. Promoting the PROUD awards in Fridays assembly.
Playground buddies-creating and playing with children through our OPAL play development.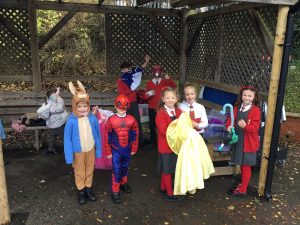 Head Boy and Head Girl-Leading the school, welcoming visitors and representing the school in special events.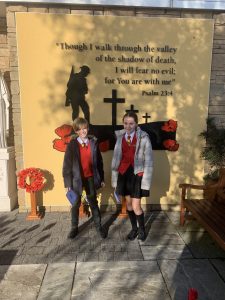 House Captains-Leading their house in assembly, collecting house points and leading worships on their special feast days.
Anti-bullying and Headstarters-looking after everyone so they feel listened to and happy. Getting help for them if it is needed.
School Council:
Speak up for those who cannot speak for themselves.
Proverb 31:8-9
Our School Council are a group of children elected by their classmates who meet at least once a week to think of ways in which they can make our school better. The School Council start each year with developing a children's development plan alongside the head teacher and SLT team. We are here to help improve the school, community and help support our global community by bringing about change.
Eco-Council:
We are stewards of the earth and we have a responsibility to take care of it.
Jeremiah 2:7
Why do we have an Eco Council? 
To ensure our school is eco-friendly and prepares pupils to live with reflection of the environment.
To make sure each class has a platform to voice their opinions.
To discuss and raise issues related to the environment.
To help look after our school and local community.
What have the Eco Council implemented?
Our Eco-Council have recently supplied recycling bins to all our classes. We place all of our used paper and card into our recycling bins and they are taken away at the end of everyday.
The Eco-Council have also placed mini compost bins in all of our classrooms. When children have eaten any fruit or veg, they place their waste into the mini compost bins: the bins are then collected at the end of the week so they can be placed into a larger compost bin. The compost is used in our school's garden to help our plants flourish.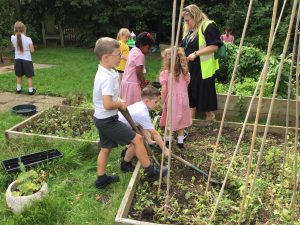 Mini-Vinnies:
Charity is the cement which binds community to God and persons to one another.
Vincent De Paul
The Mini-Vinnies have an extensive role in carrying out special work just like St Vincent De Paul. They work alongside charities such as foodbanks, plan and deliver prayer sessions in the chapel and work alongside parishioners with school/church events.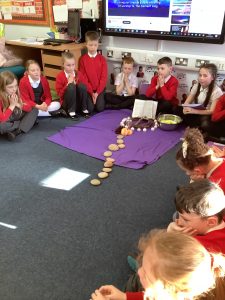 Anti-bullying:
Our brand new Anti-bullying group in year 2 helps to support everyone in the school with knowing what bullying is and who to report this to. They also help in leading an assembly during anti-bullying week.
Headstarters:
Do not neglect to do good and to share what you have, for such sacrifices are pleasing to God.
Hebrews 13:16
Headstarters have special training across the year through Middlesbrough Headstart. They help promote positive well-being and resilience in all children. We are a silver Headstart school and also achieved a well-being award in June 2022.
E-Cadets:
I will say to the Lord "You are my place of safety and protection. You are my God and I trust you."
Psalm 91:2
E-Cadets are a group of children across the school who lead a computing club at lunchtime. They also encourage safe use of computers and online use at home.

Sport Crew:
He will once again fill your mouth with laughter and your lips with shouts of joy.
Job 8:21
The Sports Crew develop fun sports activities during lunchtime to encourage fitness. They celebrate PROUD moments in every Friday assembly.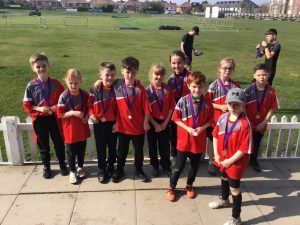 https://twitter.com/i/status/1728159326215270868