"Music gives a soul to the universe, wings to the mind, flight to the imagination, and life to everything."
—Plato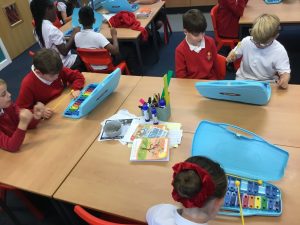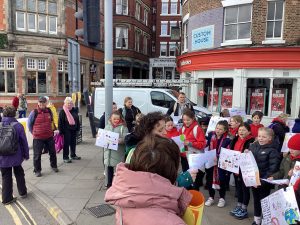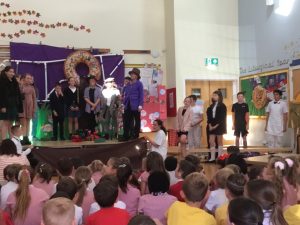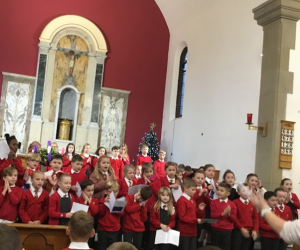 Intent: 
The intention of the Music curriculum at St Clare's is that children are taught to develop an interest in music, by developing performance skills, the ability to listen to music carefully and identify features and also develop the confidence to compose their own music. We hope to widen the children's knowledge of music and appreciate different genres . We believe that developing the confidence to perform has wider benefits than just those in the music curriculum. Children are given the chance to shine in a way that is not measured by results or statistics. It can help children develop their confidence which will then remain with them across the other curriculum areas. 
Implementation:  
In KS2, children are taught to play a tuned musical instrument in weekly sessions by class teachers. We also have a visiting singing coach attending school weekly to work with children across KS2. Children in Key Stage One follow our structured plan, looking at a variety of music genres and composers.   We aim to teach a broad , balanced musical curriculum , embedding skills in performance, listening and composition. We aim to teach children about performance techniques, varied musical genres, music from around the world, musical vocabulary and notation. 
Children are given the chance to perform in various activities throughout the year: Christmas concerts, choir, assemblies, as well as our infamous ' St Clare's Got Talent' shows at the end of each term.