Charity work 2021-2022
We support a different charity each month. Locally, regionally and internationally. Some of our work relies on raising money and other areas work on campaigning and making change.
Autumn 1 Charity Contributions:
Harvest Hampers for Mary Thompson Fund and Middlesbrough Food Banks. October 2021
CAFOD Family Fast Day October
CAFOD CLUB sweet shop-Go Green Campaign Autumn 2021
MacMillan coffee morning raised £1300 in September 2021
CAUSE Hampers-Staff contribute to giving Christmas gifts to local families in need. December
Christmas Jumper day for Unicef in December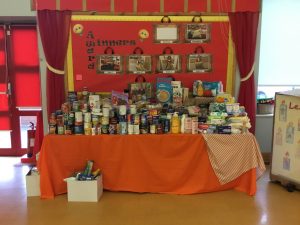 Autumn 2 Charity Contributions:
Save the Children fund-Christmas jumper day December
Reindeer Run for Teesside Hospice-December
CAUSE Hampers-December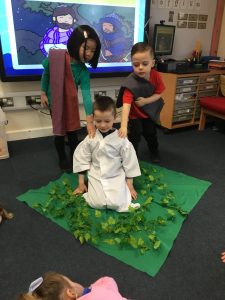 Lenten Reflections                             Teesside Hospice Easter appeal
We know we are part of a bigger family and as a school family, we take our role very seriously in developing our links in the parish and  local community. We also look for ways to become involved in national and international projects and charity work so that we develop an understanding of our place in the world and of how we can make a difference. The charities we raise money for are chosen by our children, staff and governors. We only ever ask for small donations but are always overwhelmed by the generosity of our families and we are very grateful that they share our commitment in supporting those in need.
  Harvest Festival celebrations with parents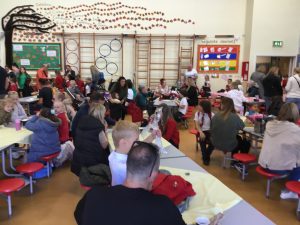 Macmillan Coffee morning-Sept 21